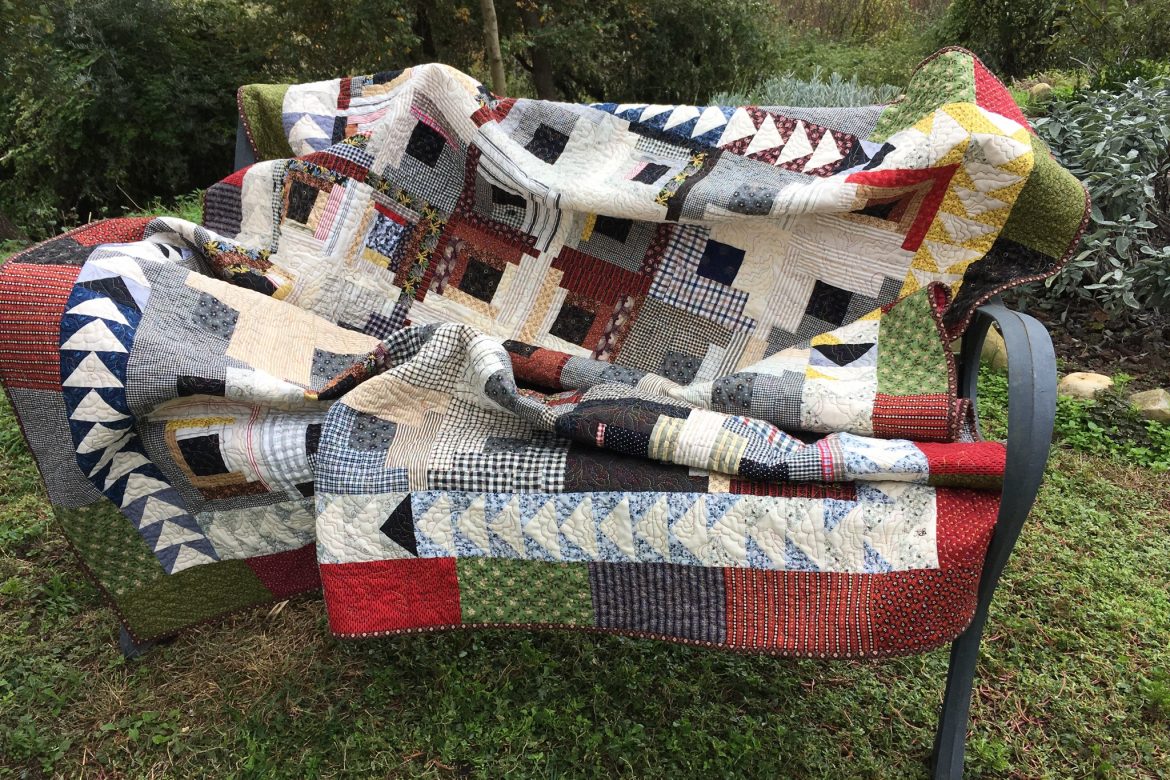 Jill Rose Brennan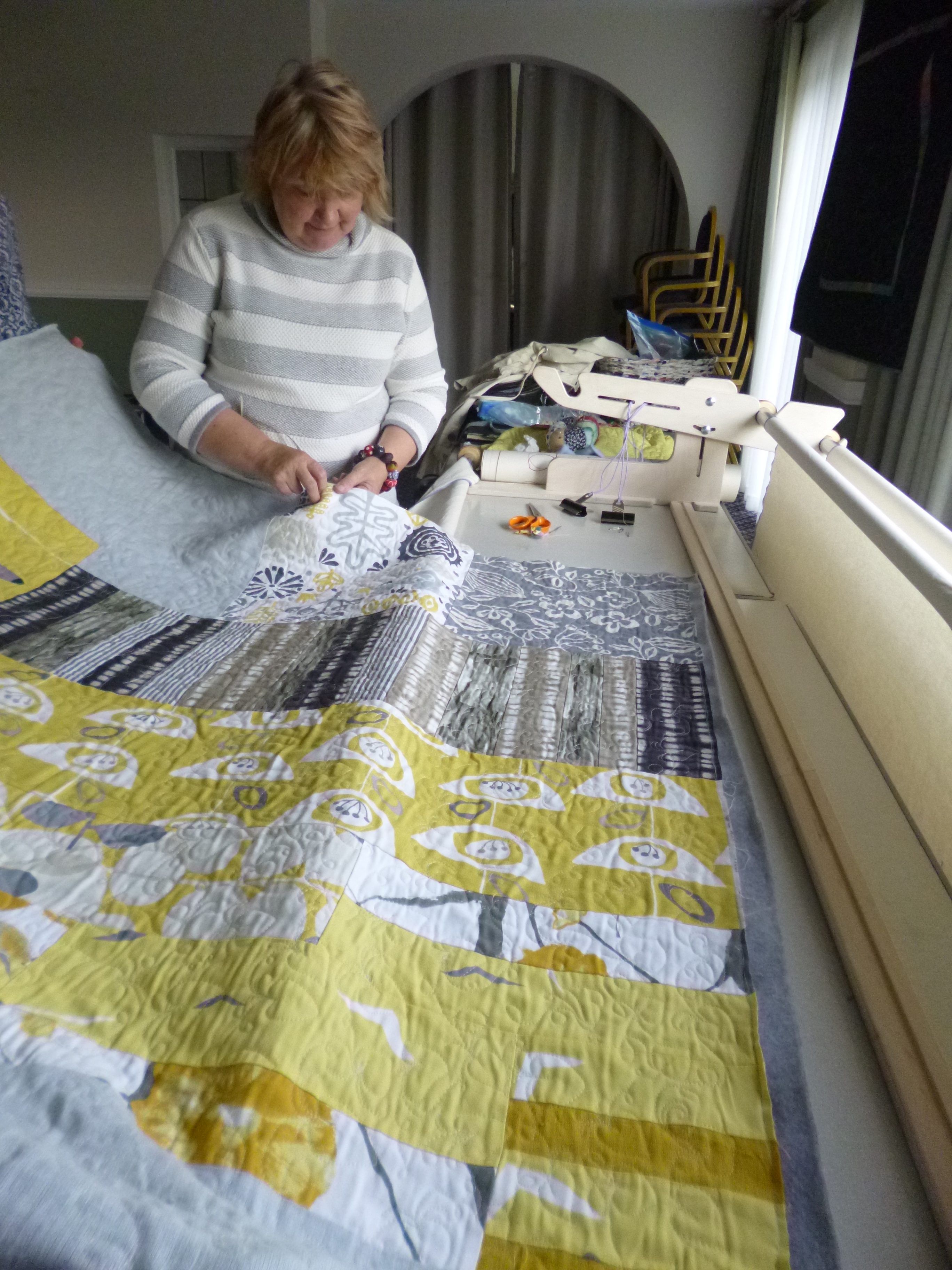 Today we'd like to feature Jill Rose Brennan. Jill's a quilter who makes all sorts "arty ones, beddy ones, large and small and commissions too. Here's how we met. I'll let Jill tell you in her own words.
"For quite a while I had been looking at the Machine Quilter Frames and had spoken with Martha Milne about how these might work for me. I had also 'wandered' over to see them at Festival of Quilts and had a little try-out. I was impressed. They seemed to offer the hands on approach to quilting on a frame – which was exactly what I was looking for. I love drawing across the surface of a quilt with my machine! 

I was lucky enough to be awarded an Arts Council 'Talent Development Bursary', which would be almost sufficient to cover the cost of the frame. I decided to go for it. Along with this, I bought the Juki TL98P straight stitch machine which Martha recommended. Joy! I loved it all immediately. I still love it all."
So, after finishing a couple preliminary projects, Jill found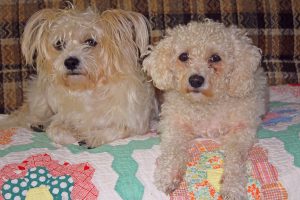 herself, her very-kind husband and two dogs, packing up to drive to Italy. with the 8 foot Machine Quilter frame and the JUKI TL98P straight stitch sewing machine, Nifty Grip speed control handles and all the etceteras. The frame is designed to dis-assemble and re-assemble easily and quickly so it was no problem fitting the 8 foot frame in the car. There was still plenty of  room for the dogs!
While staying in Italy, Jill was planning to complete a special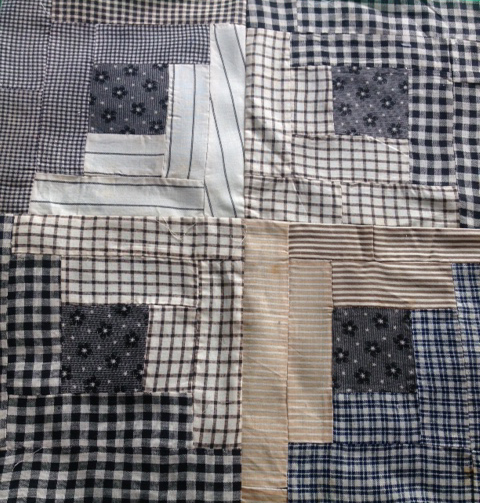 commission quilt.  This was a large piece of work  incorporating some favourite vintage quilt blocks that had been collected by an Italian designer friend, Hannah to be made into a quilt for her 8 year old son.
Hannah, known as   Nancy Mac in designer clothes circles didn't want the typical young child's quilt – she wanted one that could be loved for years and not be an embarrassment as he got older. A quilt to travel with. A quilt that will get worn and used and loved. The vintage blocks were supplemented by others using reproduction Civil War fabrics. Here's a photo of the commission quilt loaded and ready to quilt on the 8 foot Machine Quilter frame set up in Jill's Italian workroom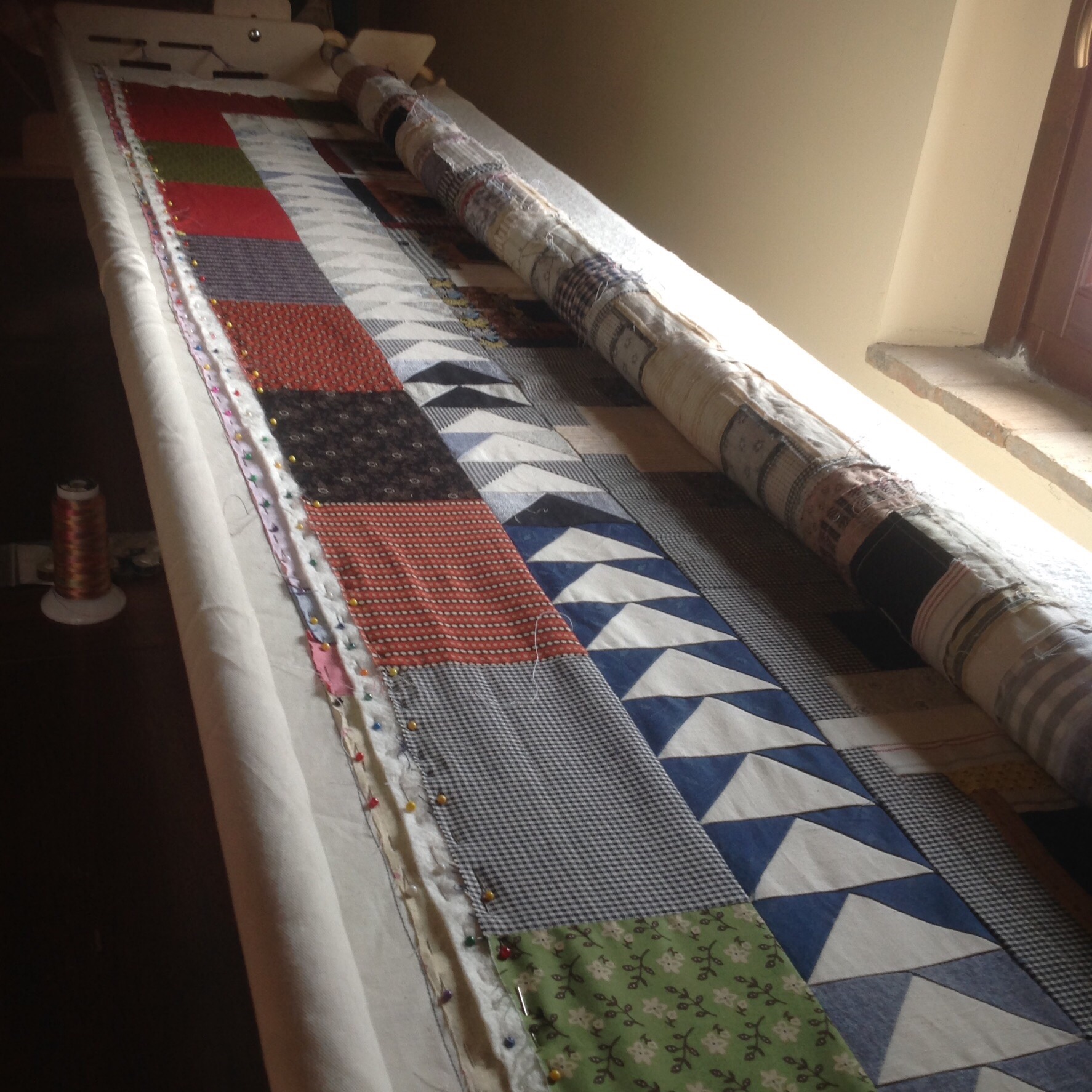 Jill made good use of her new found freedom and came up with an all-over design which was based on an Italian oak leaf. Jill chose a large cross-wound bright variegated 2,000 yd cone from Superior Threads' Fantastico range. It was a bold choice and very much suited the quilt. The Fantastico range is a trilobal polyester designed to look gorgeous and perform well at the higher long-arm speeds.  Jill used Bottom Line in the bobbin; these threads work beautifully together being well balanced so as to give an even tension. The needle is also important. Jill used a 100/16 titanium coated topstitch needle. This needle has a larger eye making it ideal for free-motion quilting on a frame. The titanium coating makes it stay sharper for longer.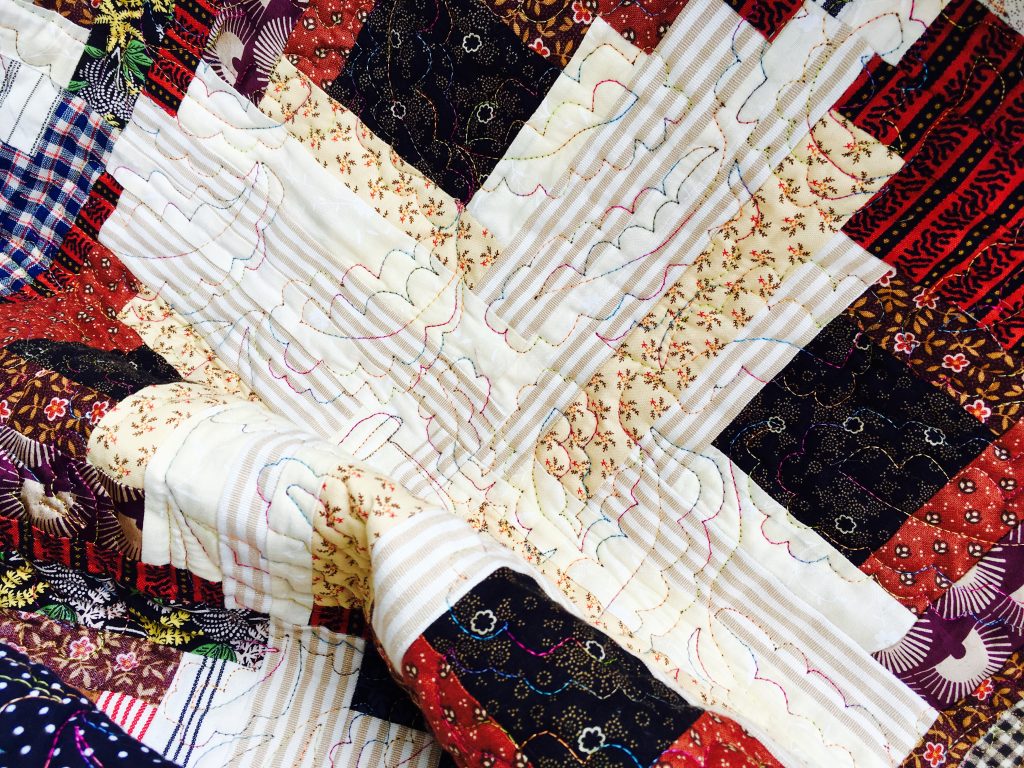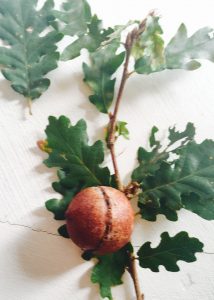 On the reverse was a world map panel that Hannah had also found,  a few more of the Log Cabin blocks and this is my favourite part; a piece of a favourite cowboy shirt with a POCKET!! What a fantastic idea!! I absolutely love the pocket.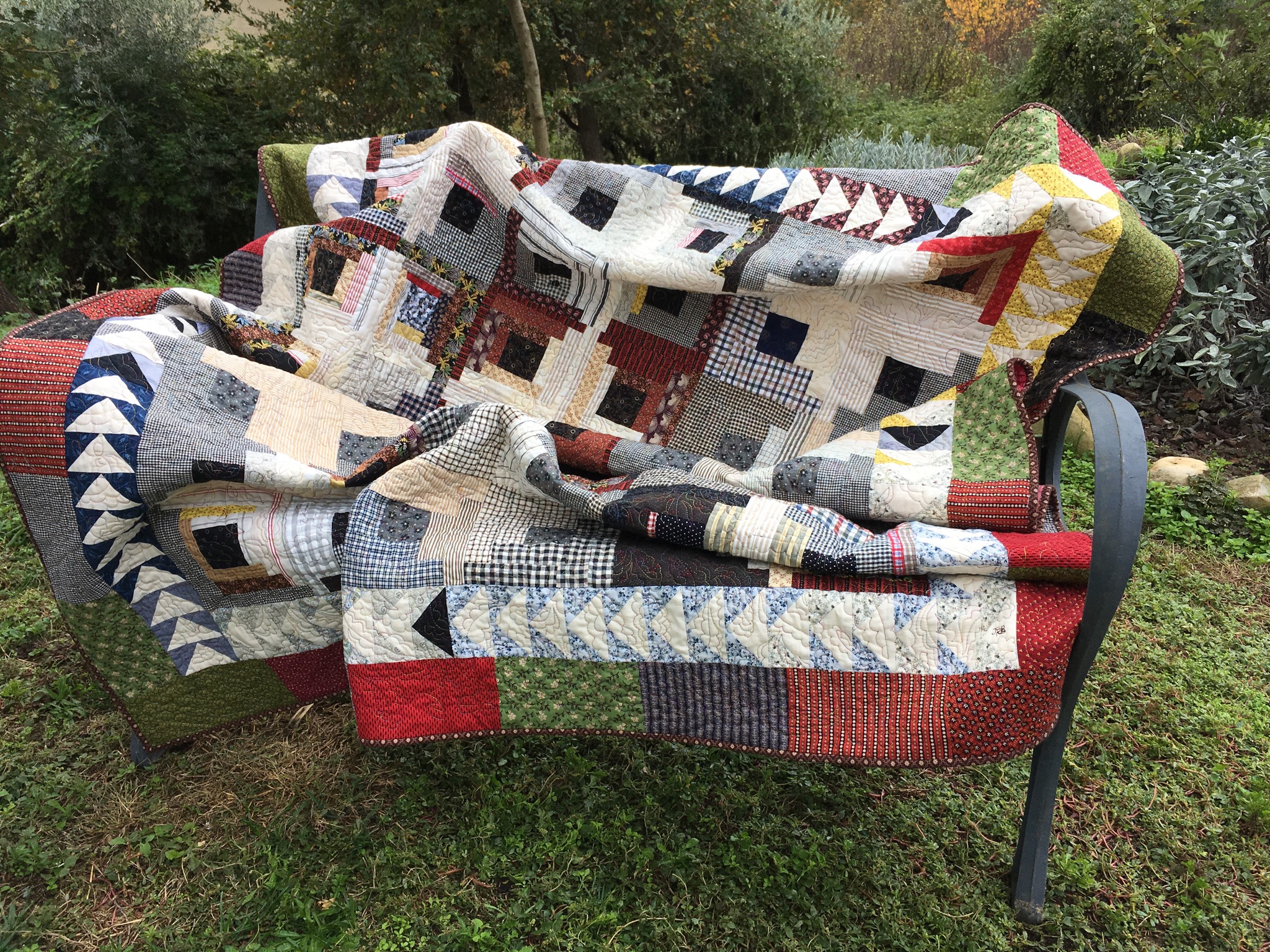 What a gorgeous quilt! No wonder Jill had a hard time letting it go. At the handing over ceremony Jill said that "finishing a quilt is a bit like finishing a good book. You're glad that it turned out well, but now you are going to miss it!"
"So, it's been a bit of a journey, in more ways than one. But I have loved the choices that I have made along the way, the flexibility of working on the quilting frame, thank you Martha, it's so clever; the Juki TL98P straight stitch machine I'm converted, these machines are solid!; and a challenging project which led to a thrilled, truly thrilled, recipient.  Next, one for his brother….watch this space!"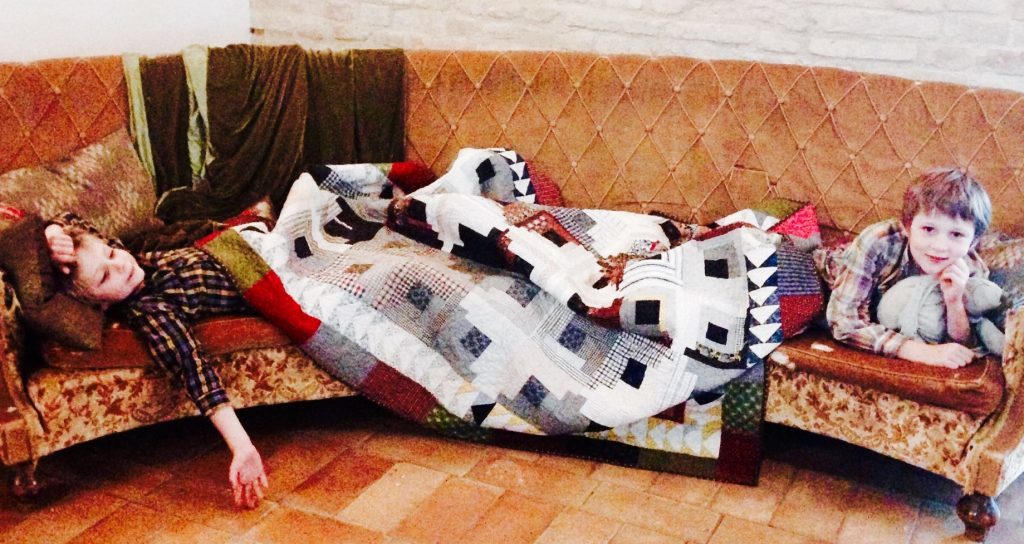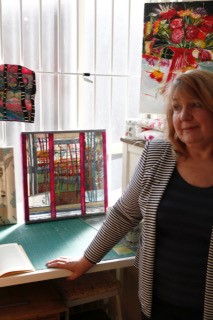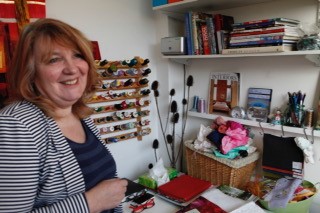 You can visit Jill at her studio in Eastleigh this weekend. The Sorting Office Studios are  open on Friday 18th Nov. –  for invited guests. And then Saturday 19th and Sunday 20th from 11am to 4pm for everyone.
We have all 15 of the studios open, The Hampshire Food Market and also a Creative Makers Fayre and buskers too. Find out more information on the Facebook pages :
The Sorting Office  @sortingofficestudios.